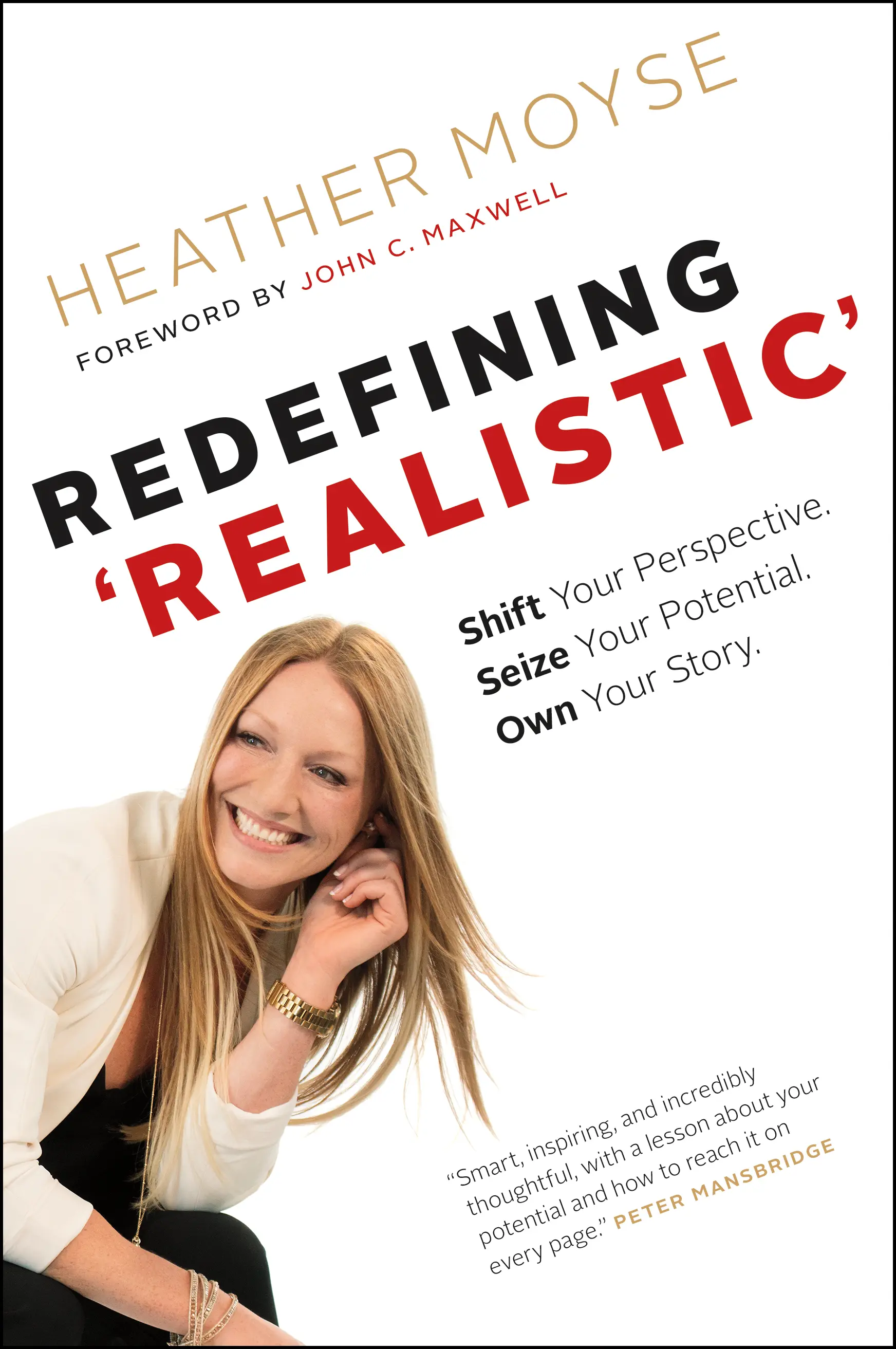 Redefining 'Realistic'
Shift Your Perspective. Seize Your Potential. Own Your Story.
"Be realistic." That's what we hear all the time, even when no one is actually saying it.
Heather Moyse was certainly not being "realistic" when she decided, at the age of twenty-seven, to try to represent Canada in the 2006 Winter Olympics just five months later, in a sport she had never done before: bobsleigh. So what did it take for this master's student to become a three-time Olympian, two-time Olympic gold medalist, and the first Canadian woman—and only the second Canadian ever—to be inducted into the World Rugby Hall of Fame?
Heather shifted her perspective. By focusing on the possibilities, she redefined "realistic," seized her potential, and took charge of her own story. Now she wants to help others do the same to free themselves from "practicality." Her experience of embracing challenges, defying the odds, and proving the naysayers wrong has afforded her a unique perspective that she conveys in these pages. This book will empower you to recognize and challenge your fears and self-limiting beliefs, and question your assumptions of what you believe to be impossible. You will start seeing the opportunities and the possibilities that exist within your circumstances, whether it be in business, sports, or life.
---
Reviews
"Smart, inspiring, and incredibly thoughtful, with a lesson about your potential and how to reach it on every page."
---
---
ISBN
978-1775097228
$29.95
CAD
•
$24.95
USD
Published December 20, 2017
8.7 × 6
•
328
Pages
Hardcover, ebook,

Distributed online only