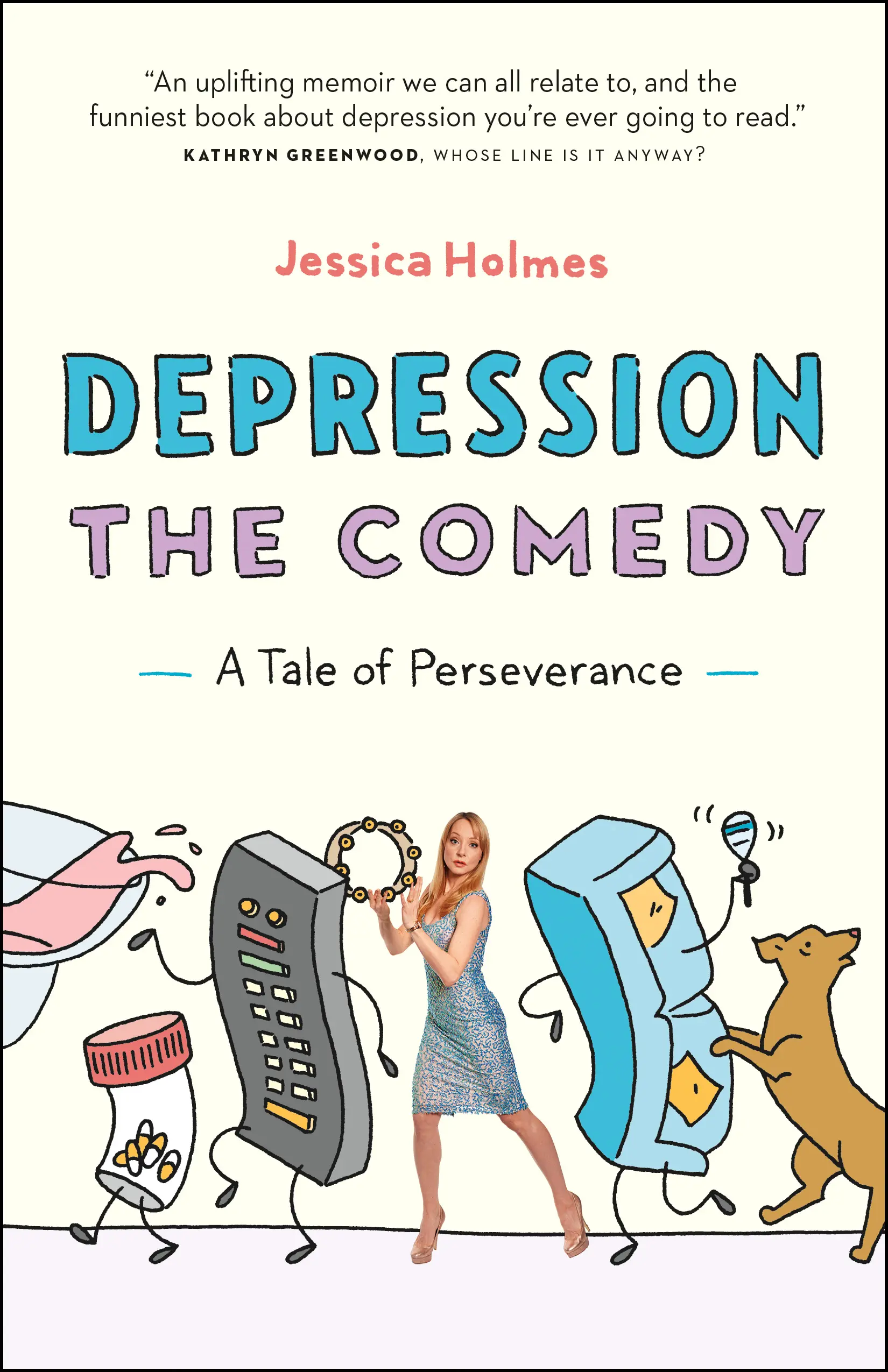 Depression the Comedy
A Tale of Perseverance
Comedians live by the mantra tragedy + time = comedy—hence Jessica Holmes's refreshing and hilarious new memoir about depression, "the cold sore of the mind." She takes us on her journey— sometimes laugh-out-loud, sometimes cringe-worthy—from successful performer to someone who was basically living the life of a house cat. She muses about:
 The chicken and the egg of depression and comedy.
Marriage counseling (a.k.a. tattling on your spouse).
Where jokes come from.
Living on the sofa, which now looks like a tornado hit a 7-Eleven.
 Her kids' take on the perks of having a depressed mom: "We don't have to clean up anything. Yesterday the cat barfed and Mom just put a cushion on it and went back to playing on the iPad!"
The obnoxiousness of antidepressant commercials: "I never noticed the ocean before!"
Holmes shares her two cents on how to play it cool when your medication makes you hear Kate Hudson's voice, and why you don't sneak pepperoni into the movies. It's a validating read for anyone who has suffered from depression a little ("I get sad every January") or a lot ("My psychiatrist doesn't have a name for what I've got") or who just thinks real life calls for levity and understanding.
---
Reviews
"An uplifting memoir we can all relate to, and the funniest book about depression you're ever going to read."
"Jessica Holmes has delivered a powerful 'antidepressant' with this hilarious, informative, and heartwarming book."
"Jessica's ability to open up about painful things in a way that make them hilarious and beautiful is astounding! This book will make you laugh, make you feel brave, and make you feel like you are normal and wonderful just the way you are!"
---
---
ISBN
978-0995266544
$19.95
CAD
•
$16.95
USD
Published April 24, 2018
5.5 × 8.25
•
192
Pages
Paperback, ebook