The reader's holiday gift guide!
Dec 1, 2016
The holiday season is upon us! And we, at Page Two, want to help make your holiday shopping easier while celebrating some of our rock star authors. In this reader's gift guide, you'll find the perfect book for each person in your life.
For the jokester we recommend This is That: Travel Guide to Canada brought to you by the goofballs who bring you CBC Radio's satirical news show This is That. This book will take you on an outrageous and unbelievable journey from coast to coast to coast to coast to coast. Presented in the familiar casing of a traditional travel guidebook—à la Lonely Planet or Rough Guide—This is That: Travel Guide to Canada will teach you how to navigate the twelve petting zoos of Etobicoke and how to avoid pickpockets in Kamloops. This unreal guide also includes essential travel tips, such as useful Canadian phrases to locate the bathroom, the best places to portage, and the most spectacular malls above sea level.
For the writer, Startle & Illuminate: Carol Shields on Writing is a must! Shimmering with her unique style, sense, humour, vision and wit, Startle and Illuminate is a book of advice and reflections on writing — the best possible guide to the writing process, from conception to publication — by Pulitzer Prize-winning author Carol Shields. It helps answer some fundamental questions about writing: why we write, whether writing can be taught, what keeps a reader turning the pages, and how a writer know when a work is done. This essential work, drawn by her daughter and grandson, Anne Giardini and Nicholas Giardini, is a last gift from one of our finest novelists meant for both aspiring and established writers.
For the young gamer, they'll need to have The Unofficial Pokémon GO Tracker's Guide:
Finding the Rarest Pokémon and Strangest PokéStops on the Planet. A look inside the world's greatest treasure hunt, professor of game design and game designer Adam Clare takes you on an epic journey to all the weird and wonderful places Pokémon appear. In this guide you'll visit PokéStops from the creepy to the artistic, from the famous to the dangerous. From the Pentagon to the Paris Metro, from Mount Everest to Machu Picchu, this book is the best companion guide to the game that exploded onto the global scene boasting record-breaking installs and topping download charts faster than any app in history.
For the one making lifestyle changes we love Kathleen Trotter's Finding Your Fit: A Compassionate Trainer's Guide to Making Fitness a Lifelong Habit. New Year's is right around the corner, and this book is all about getting on the right track. The million dollar question is: how do we find the inner motivation to go from thinking about a healthier lifestyle to actually adopting one? How do we get off the sofa and out the front door? Finding Your Fit provides the practical tools, strategies, and steps to help connect the dots to make a change and stick to good habits.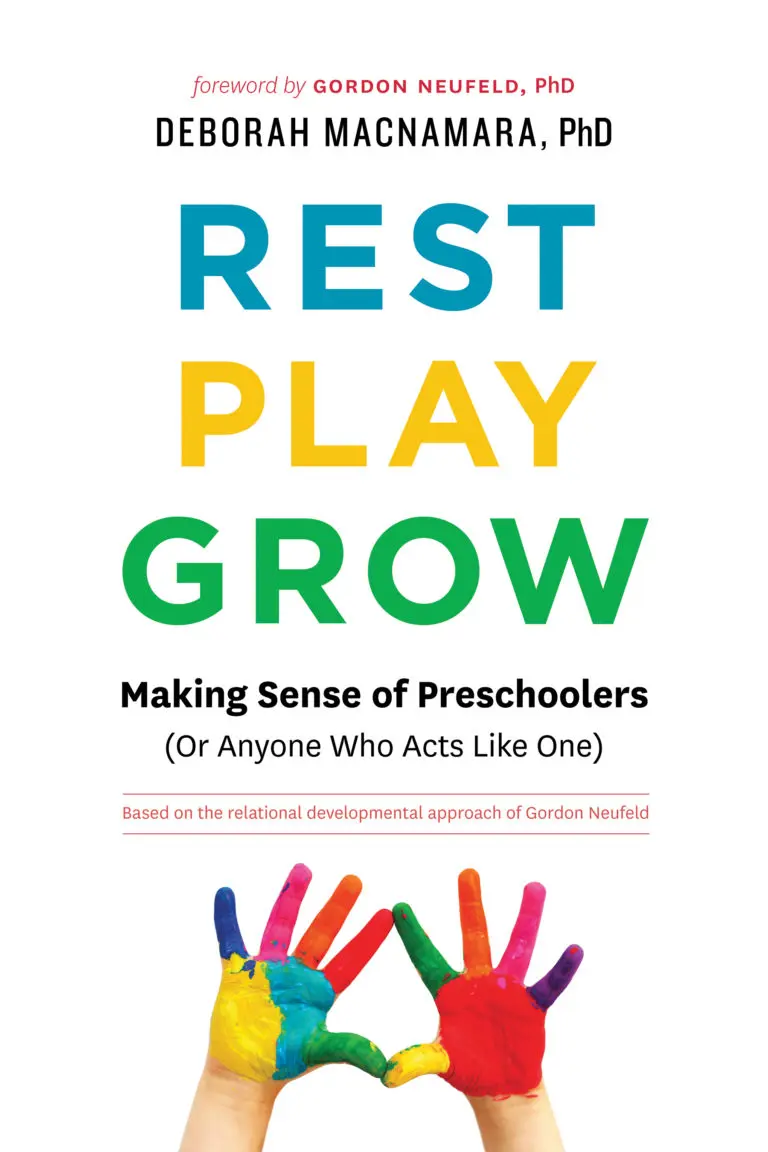 For the tired parent, Dr. Deborah MacNamara has your back with Rest, Play, Grow: Making Sense of Preschoolers (Or Anyone Who Acts Like One). Based on the work of the world's foremost child development experts, Rest, Play, Grow offers a developmental road map to adults and is what every toddler, preschooler, and kindergartner wished their adults understood about them. This is the story of how young children develop, from their intense need for attachment and the vital importance of play to discipline that preserves growth. Engagingly written, with compassion for its subjects and rich with stories from them and their parents, Rest, Play, Grow will forever change the way you think of the preschoolers in your life. 
For the home chef, Hot Thai Kitchen: Demystifying Thai Cuisine with Authentic Recipes to Make at Home will be a game changer gift! YouTube cooking show star and co-host of One World Kitchen, Pailin Chongchitnant is passionate about educating and inspiring people to cook. This book breaks down the tantalizing world of Thai cuisine into easily understandable categories, with foolproof recipes and advice for making Thai classics with confidence. More than a cookbook, Hot Thai Kitchen takes you on a journey that is a true celebration of Thai food culture.
For the person in the know, Secret Life: The Jian Ghomeshi Investigation, by investigative reporter and editor Kevin Donovan, exposes the truth behind the scandal. It began as rumours. Whispers at dinner parties. Warnings about bad dates with a Canadian celebrity. This book goes inside the investigation and the ensuing firestorm: Ghomeshi's infamous firing, his dramatic criminal trial, and the charge that led to an apology. Giving voice to those who came forward with allegations of a dark side of a national idol, Donovan exposes the challenges of facing off against a savvy public figure who fought to keep the story quiet.
For the adventure reader, Red Star Tattoo is a gripping tale—a memoir of Sonja Larsen, her life as a girl revolutionary. Exploring the seductions and dangers of extremism, Larsen records her unusual upbringing from a commune in Quebec to one in California. Looking for a sense of family, searching to belong, Larsen's is a childhood in which family members come and go and where freedom is both a gift and a burden. As a teenager in Brooklyn, Larsen embeds herself with the Communist Party USA Provinsional Wing. Noticed and encouraged by the Old Man, the organization's charismatic leader, she becomes one of his "special girls" and the youngest member of their militia until she starts to have doubts.
For the biz person, The Coaching Habit: Say Less, Ask More & Change the Way You Lead Forever will be their saving grace. Written by leading coaching expert, renowned keynote speaker and the founder and senior partner of Box of Crayons, Michael Bungay Stanier, this book combines insider information with research based in neuroscience and behavioural economics, together with interactive training tools to turn practical advice into practiced habits. Dynamic question-and-answer sections help identify old habits and kick-start new behaviour. Witty and conversational, The Coaching Habit takes your work—and your workplace—from good to great.