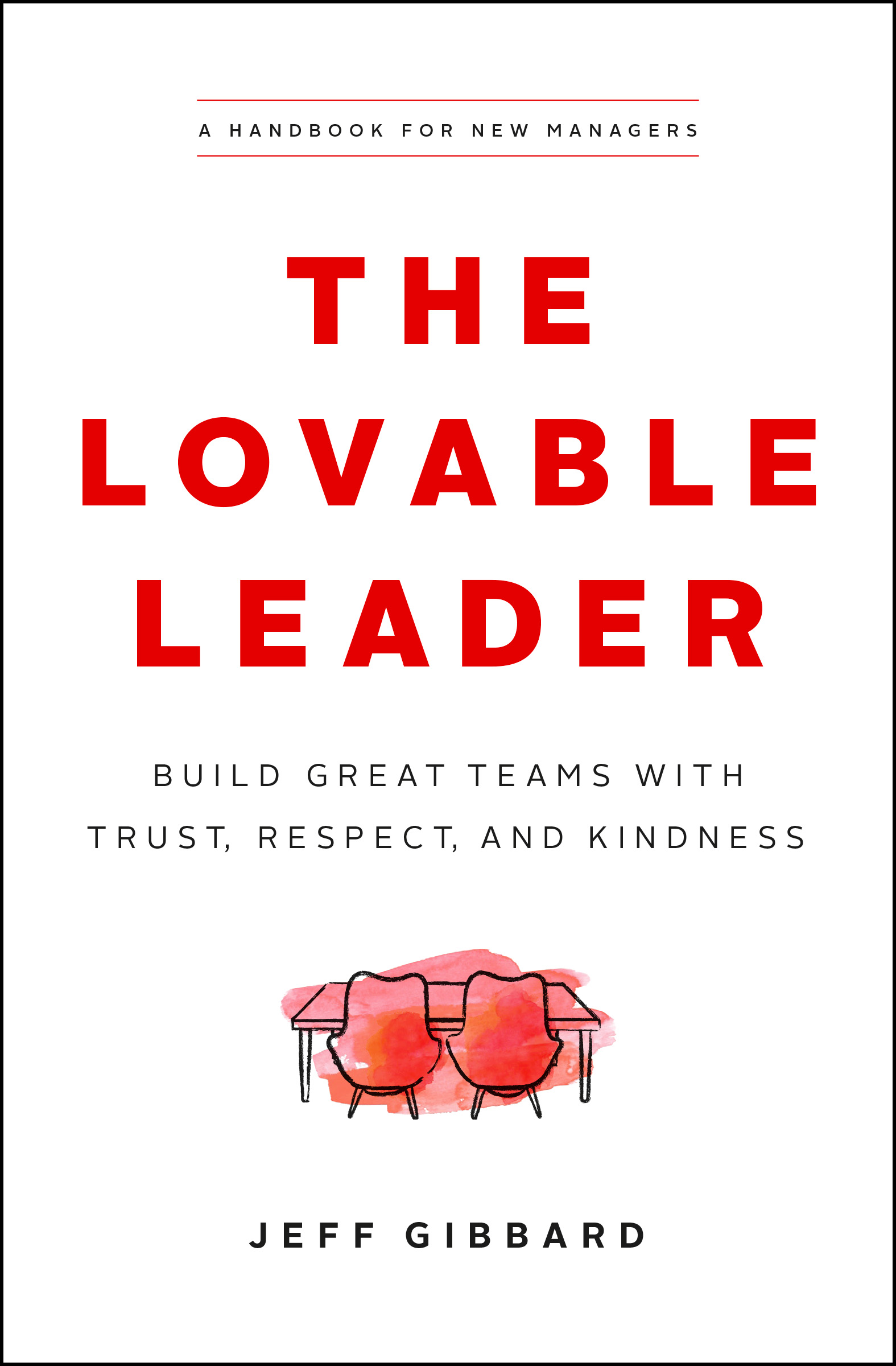 The Lovable Leader
Build Great Teams with Trust, Respect, and Kindness
Become the leader people love to follow. 
Have you noticed how broken our culture of work is? For too long, leadership has been defined by the bottom line, at the outrageous expense of the humans leading and being led. Obviously, results matter. But, now more than ever, leaders need to be so much more than a boss wielding the authority of a title to produce results.
The lovable leader knows that all people are capable of extraordinary things, that obstacles can empower you instead of limit you, and that your abilities combined with your choices give everyone you lead the opportunity to become a superhero.
In this essential playbook for new managers, you will learn principles and a powerful framework intended to guide you as a leader. It will teach you indispensable leadership skills, including how to:
inspire your team to greatness while managing different personality types;
set goals and hold people accountable for realizing them;
create a safe work environment where loyalty, happiness, and productivity prevail;
be respected and taken seriously by both your team members and your supervisors;
and many more fundamental skills for excellence in your role.
In The Lovable Leader, author, speaker, and strategist Jeff Gibbard offers an invaluable set of practical skills that will inspire people to follow you, make your organization a better place to work, and might just change the broken culture of work.
---
Reviews
"This practical book is the missing manual for new leaders who want to become the kind of leaders they've loved—or wished they'd had. Jeff Gibbard shows us that the answer lies in being a part of your team, not above them."
"The Lovable Leader is the leadership book that we really need. Not only does it address the responsibilities of leadership such as goal setting and strategy, but it also provides clear instructions about how to manage people, not as tools of the organization but as individuals worthy of care and respect. It's the handbook every new manager should have on their desk."
"Our society is in desperate need of new models of leadership, and The Lovable Leader is an incredible guide for emerging or current leaders to reach their fullest potential. It provides clear values, communication tips, conflict resolution scripts, and digestible psychology to create the care, trust, safety, and inclusion that's the glue for creating work environments where we all thrive and achieve status-quo breaking goals."
MORE
"The Lovable Leader is the book I wish every new manager read before their first day. Jeff Gibbard provides the complete set of tools that leaders need to build effective and collaborative teams, and the book is rich with both practical frameworks and clear examples. Unlike many leadership books that focus exclusively on goals and results, I appreciate how this book takes the time to highlight safety, care, trust, and inclusion as critical aspects of effective leadership."
"Jeff Gibbard's The Lovable Leader is a step-by-step playbook for helping new managers become the most effective leaders possible. Best of all, the plethora of lessons throughout the book are focused on how to be our best selves while leading others."
LESS
---
---
ISBN
978-1-77458-176-6
21.95
CAD
•
17.95
USD
Published January 25, 2022
5.25 × 8
•
216
Pages
Paperback, ebook